mercer county courthouse and jail addition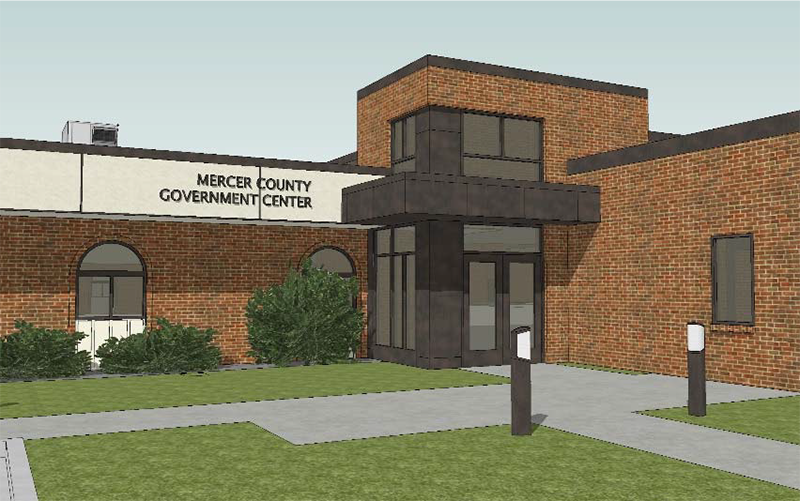 CURRENTLY UNDER CONSTRUCTION

location:
total square feet:
construction budget:
project description:
The project consists renovating existing courthouse and law enforcement buildings, constructing building addition to include jail and courts functions, modifying existing site for north and south parking lots, modifying the existing parking lot to accommodate new addition located between the existing courthouse and jail. A new public entrance will be located at the southwest connection and will provide one secure entry point for weapons screening. The new addition will provide space for a new courtroom and secure inmate transfer access from the jail. The existing courthouse will be remodeled to accommodate growing County departments. The new addition will also provide an additional 28 beds allowing up to 52 inmates to be housed in the jail.